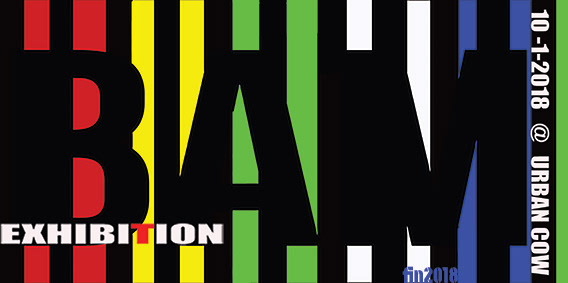 FINART. BAM 10-01- 2018 @Urban Cow. Artist Statement.
FINART is all about capturing cool, iconic, images. I look for an ageless quality that is bold but not
overstated, that will lend itself naturally to longevity of the finished piece. I aim to create timeless images
that have a pop art quality, so Andy Warhol would have to be a major influence. My goal as an artist is to
create a one off that is seen by millions. I always consider whether I would enjoy having a piece I've
created on my own wall. My photography is about capturing a moment, and the relationship between
myself, the camera, the subject, and the light. The light is at the forefront of my mind when creating that
one amazing image, the basis for the finished piece.
The BAM series that is exhibited tonight addresses the juxtaposition of the numbered run between mass
production and a unique and handmade series of artworks. BAM investigates the question of what ART is
to me. Once an image has been captured, how do I as an artist ensure the authenticity and originality of
the piece as a unique artwork, each time that image is generated?
Once the image has been produced it has its own inherent life force. My role as the artist is to take that
image and ensure each piece communicates something original, especially when I'm doing a numbered
run. I don't want to fall into the trap of mass production, which is easy to do, when advances in digital
technology facilitate endless reproduction. The last thing I want to make is wallpaper. To this end I utilise
after-print painting techniques to transform the image from a photograph into a handmade painting. I'm
always looking for new ways to achieve longevity for the image with colour fade and damage reduction.
The piece needs to stand up as a large-scale image, and have a depth that allows the viewer to
continually interact with the work over time, as the lighting in the room, or the viewing angle changes
fresh detail will be revealed.
At the start of my arts journey, I developed my B&W film in a darkroom at my parents' house. I was
working out ways to manipulate the image through the developing process. Utilising everyday
consumables to replace out of budget photographic norms. Not all of my experiments were successful,
but some of the techniques I developed made those images artwork.
In 1999 I decided to show a body of work 20/20 Photographed digitally manipulated and then printed
large format on canvas. The prints looked amazing but they were extremely fragile, and needed to be
sealed so to keep from colour fade and crackling. By contrast, the works featured in the BAM series
should be indestructible under normal conditions.
Mixing my own mediums has taught me to document everything, but also to experiment and allow
mistakes as well as successes to inform my practice.
This series showcases my experiments with gloss and matt varnish, generating fantastic effects/ tints /
gels / oils /inks/metallic / pearlescent powders/ lacquered produced very image specific results. I was
able to gain a depth of field to the image also using stencils and typography I was able to hide words in
the layers of the image only visible under specific lighting have led me to all forms of pictures in picture.
Utilizing these light activated, transformative, paint techniques allows me to adhere to my original
intention for the BAM series, of producing truly bespoke, individualized artworks.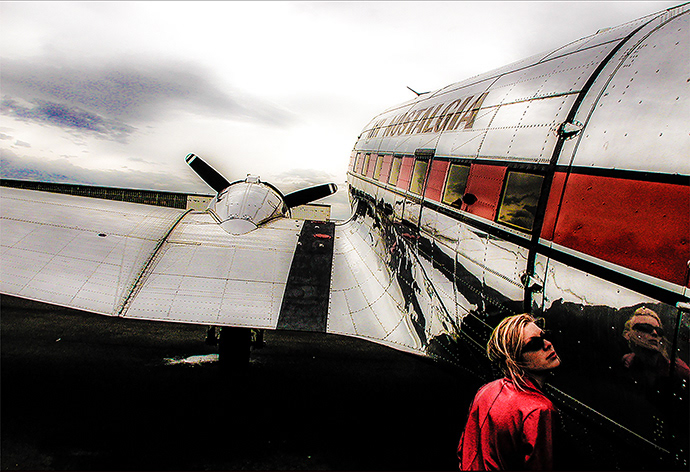 Retro Air  oil ink on canvas  110cm x 189cm
Vespa style 1 oil /ink/ perlesance powder on canvas 113cm x 165cm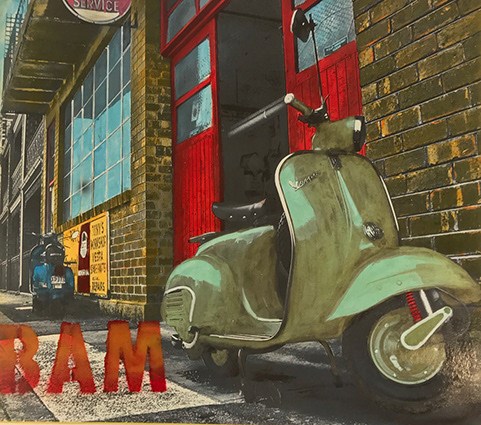 CANDY VESPA  ink and paint on canvas  50cm x 50 cm
Tonys workshop 50cm x 77.5cm on canvas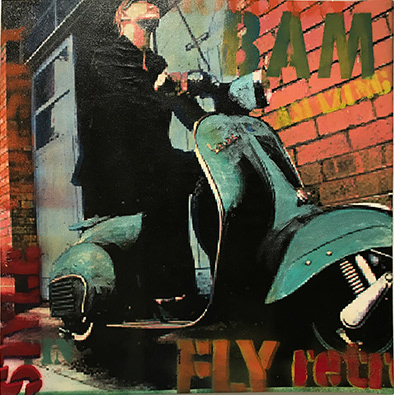 flying Vespa 50cm x 50cm on canvas

stop that plane 50cm x 110cm on canvas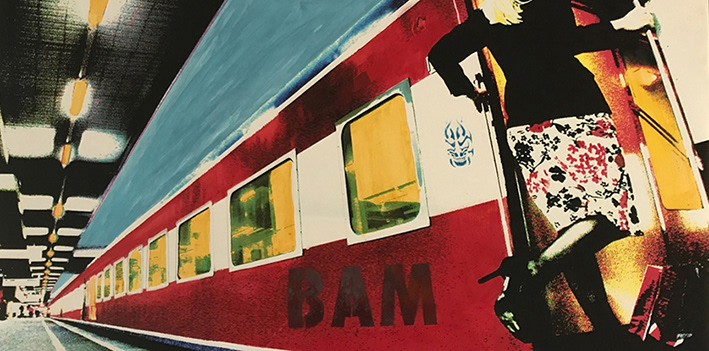 Platform 50cm x 89cm on canvas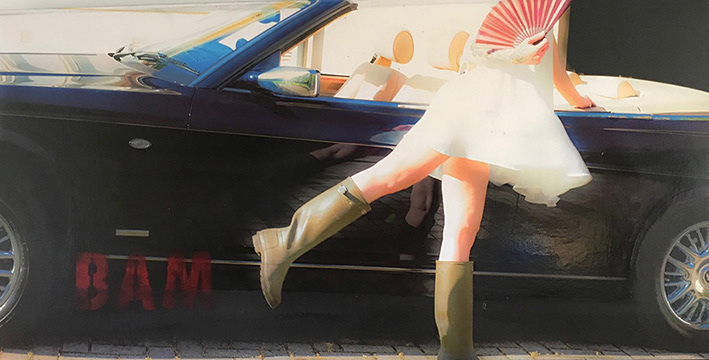 Hunters and roller 50cm x 100cm on canvas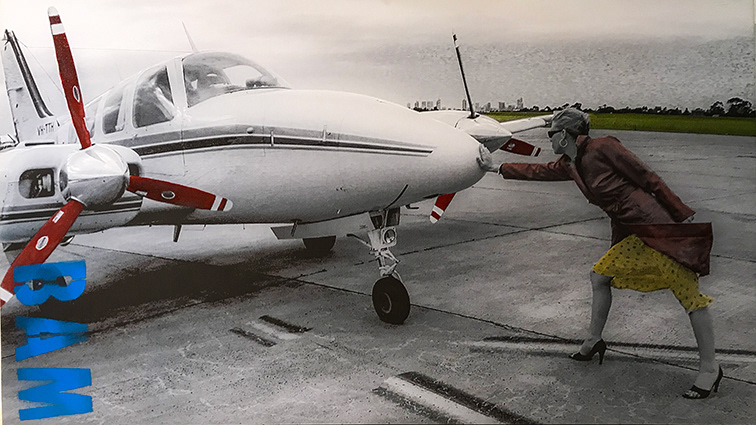 stop
50cm x 85cm on canvas
Yummi Bentley 50cm x 50cm x 112cm on canvas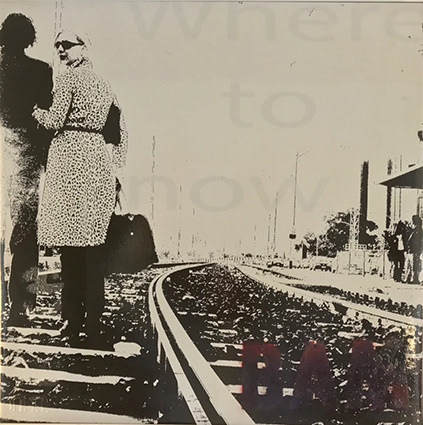 Where to now 50cm x 50cm on canvas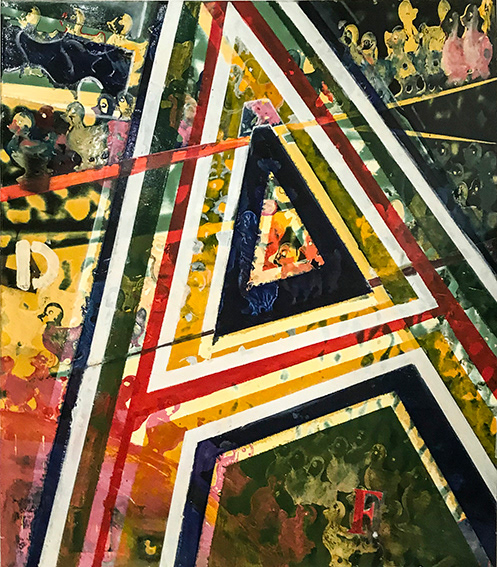 A DUCK 110cm x 110cm on canvas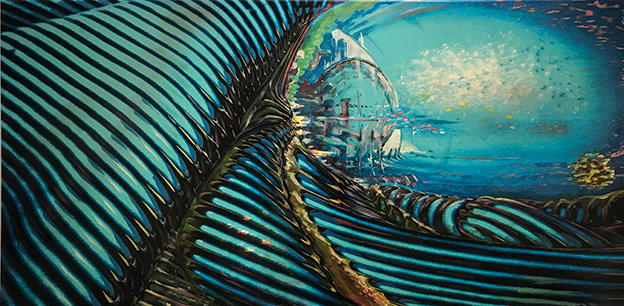 the city 90cm x 180cm on canvas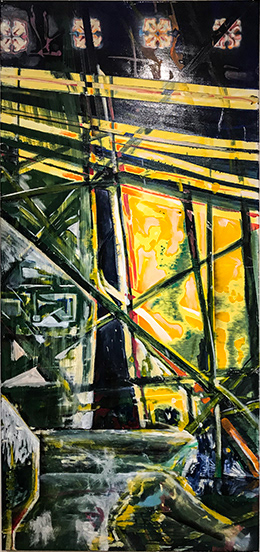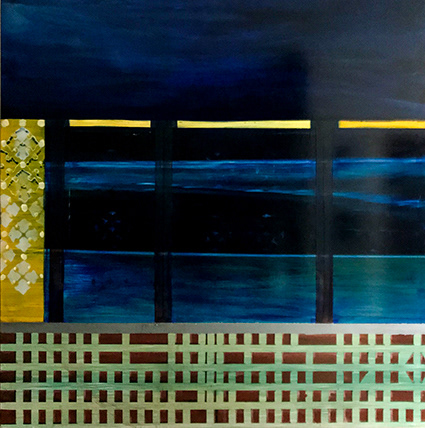 texture 150 x 150cm on canvas